Some time earlier in 2017 I created a custom brush set for my maps from hand-made elements like mountains and trees, but I hardly had a chance to experiment with it.
Here is the first complete map that came out of it.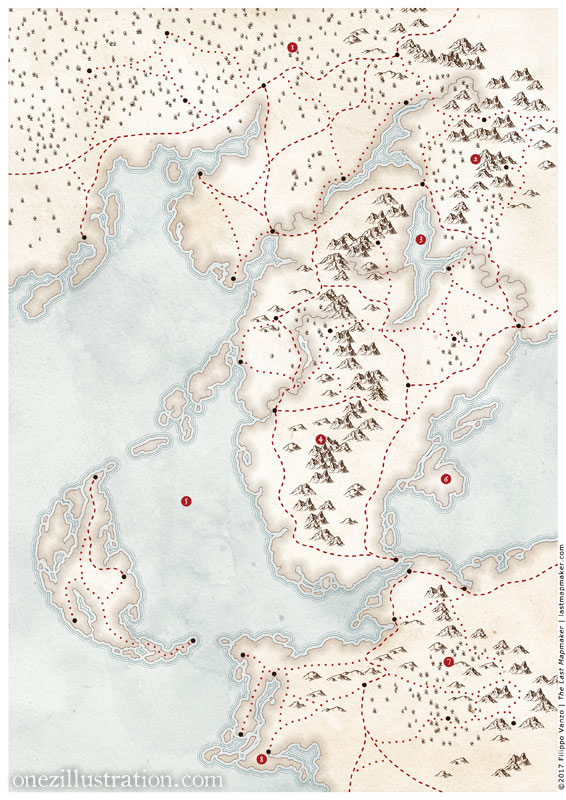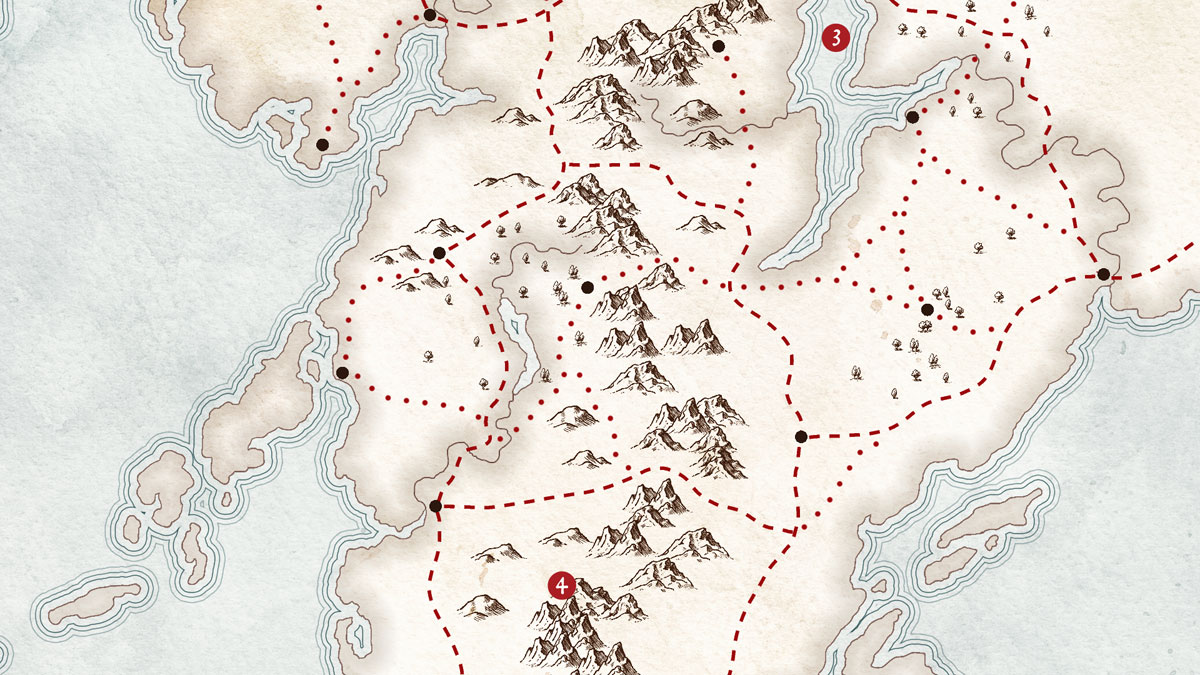 I am pretty pleased with how the custom brushes worked, although I think I will add more variety to the source images so as to avoid too much repetition.