When I was a teenager, during the 90s, all I wanted to become was a comic book artist, inspired by artists like Jim Lee and his work for X-Men.
But most of all I was fascinated by Japanese manga. I grew up fully immersed in the worlds of Toriyama Akira (Dragon Ball), Inoue Takehiko (Slam Dunk), Araki Hirohiko (JoJo's Bizarre Adventure), Miura Kentarō (Berserk) and Samura Hiroaki (Blade of the Immortal).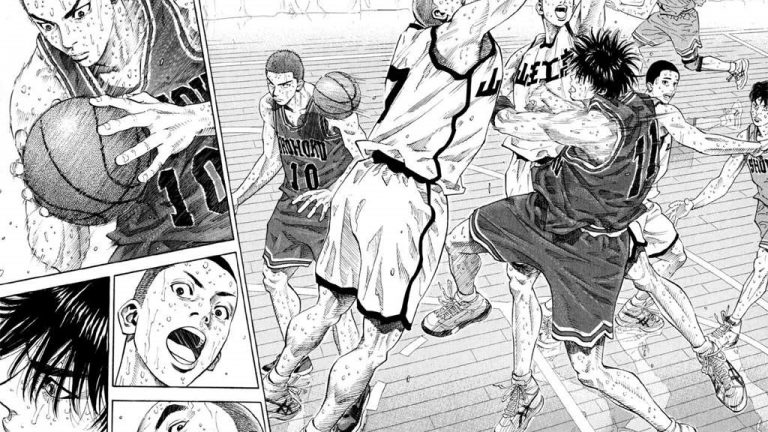 Slam Dunk / Takehiko Inoue

Their peculiar style of visual storytelling left a permanent mark on the way I interpret and look at images, both still and moving.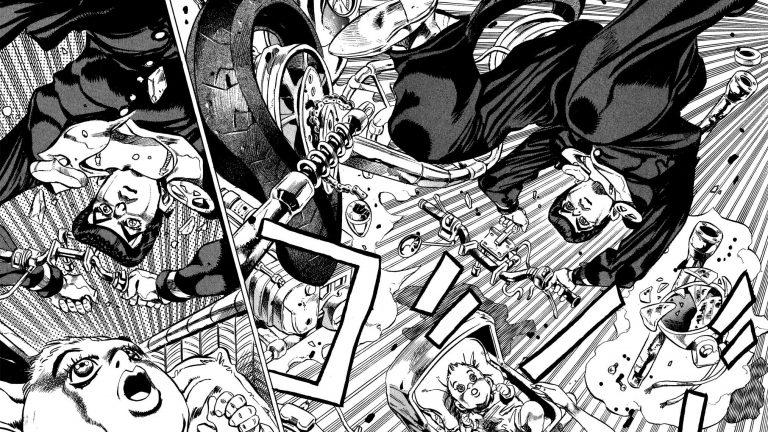 JoJo's Bizarre Adventure / ©Lucky Land Communications

In one of my latest books, Dimmornas träsk by Swedish author Patrik Bergström, I manages to squeeze in a lot of manga-inspired imagery and techniques, and it was a ton of fun!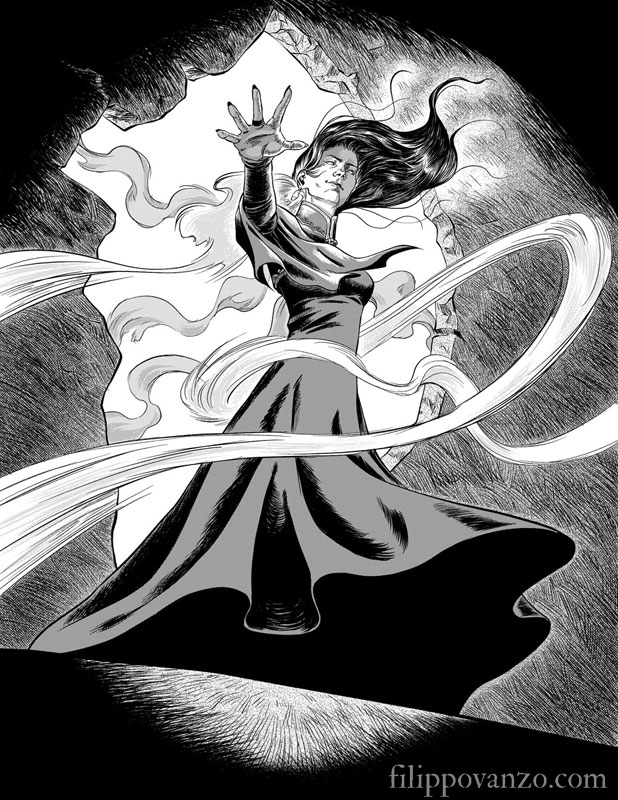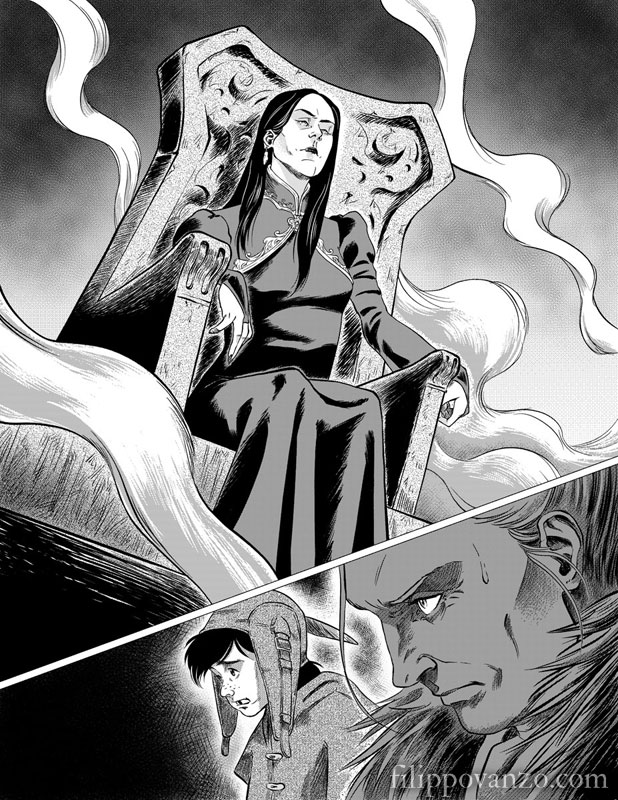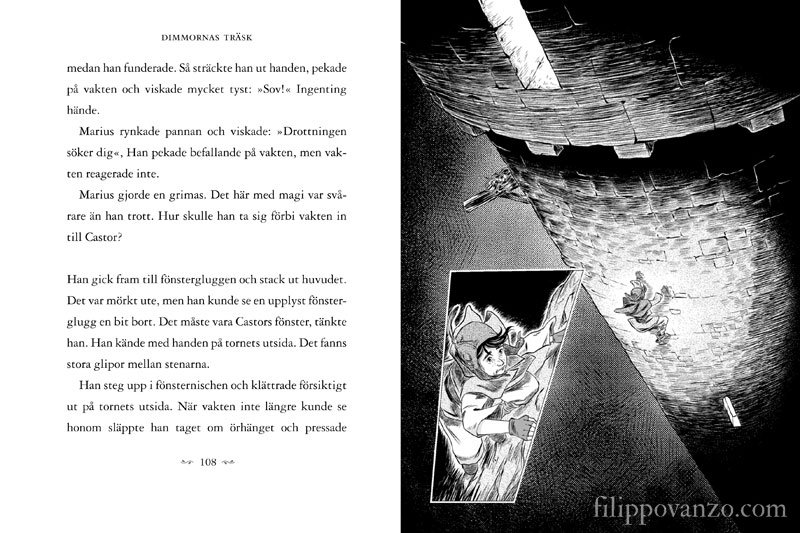 Pages from Dimmornas träsk

While I have always been inspired by comic books in my children's book illustrations, I've found myself more and more pulled towards my original love for manga, by including panel structures and dramatic compositions, and occasionally using black&white with halftones.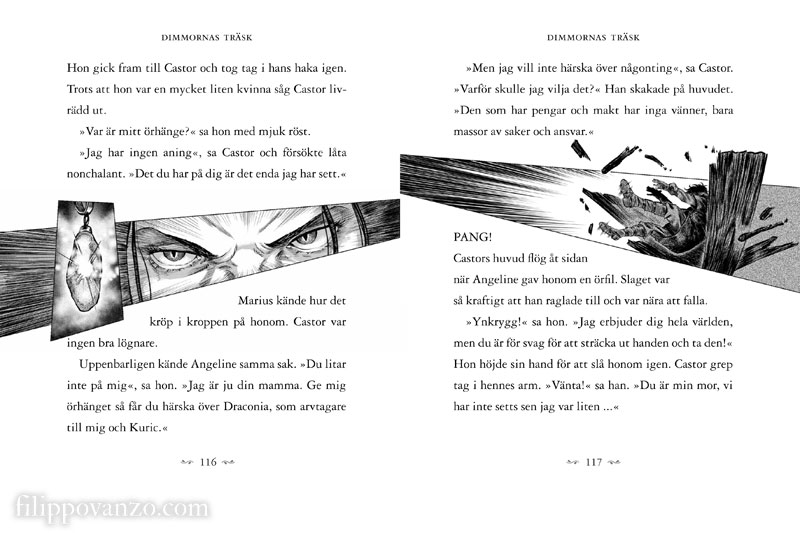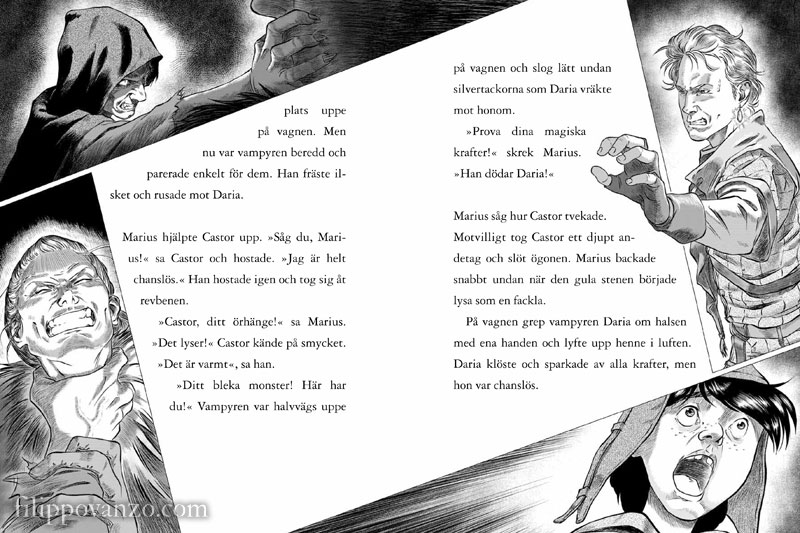 My goal is to to develop my comic-book skills further in the near future, and maybe get a bit closer to my childhood dream.
Dimmornas träsk is a stand-alone novel set in the Draconia universe for children aged 9-12 with brand-new characters and adventures.
Check the project page if you want to know more about the book series, which is available in all bookstores across Sweden.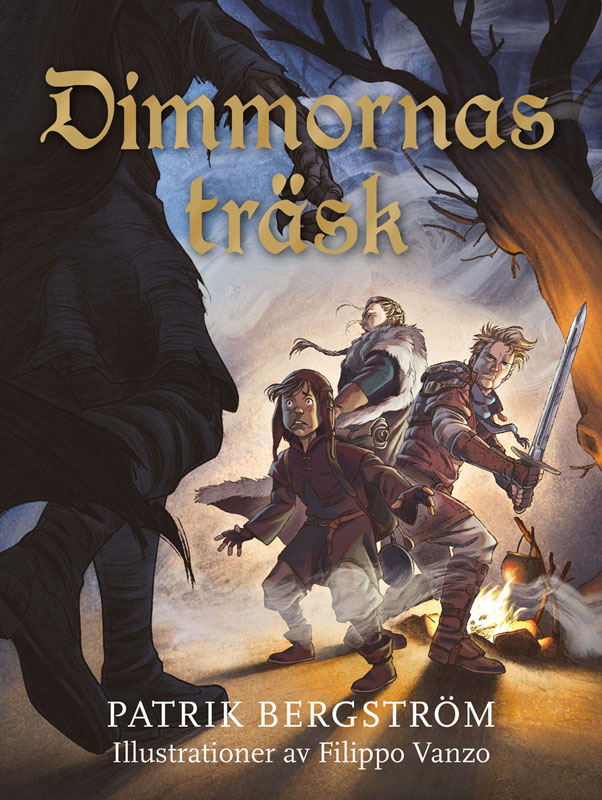 Title: Dimmornas träsk
Author: Patrik Bergström
Publisher: Lillapiratförlaget, 2020
ISBN: 9789178131372
All illustrations © Filippo Vanzo
Book design by Maria Svedberg.