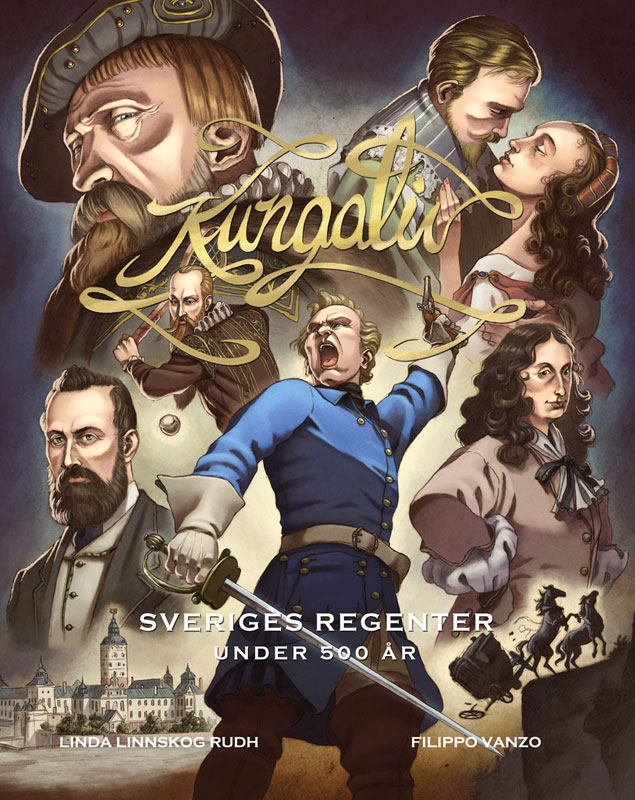 Overview
A bustling non-fiction book about 23 different Swedish monarchs, from Gustav Vasa to present day's King Carl XVI Gustaf, with fictionalised anecdotes, tons of historical facts and timelines, and almost 100 illustrations.
Title: Kungaliv : Sveriges regenter under 500 år
Author: Linda Linnskog Rudh, Filippo Vanzo
Publisher: Opal, 2020
ISBN: 9789172999671
All illustrations © Filippo Vanzo
Book design by Anja Eriksson.
About the Project
The publisher approached me in late 2017 to illustrate Linda Linnskog Rudh's book about Swedish kings and queens, requiring a lot of research for historical accuracy, but also a great deal of visual storytelling for the fictionalised historical episodes of each monarch.
I consulted a variety of historical sources in order to accurately illustrate characters, locations and clothing. Between research, artwork creation and visual fact-checking, the illustrating process took almost two years.