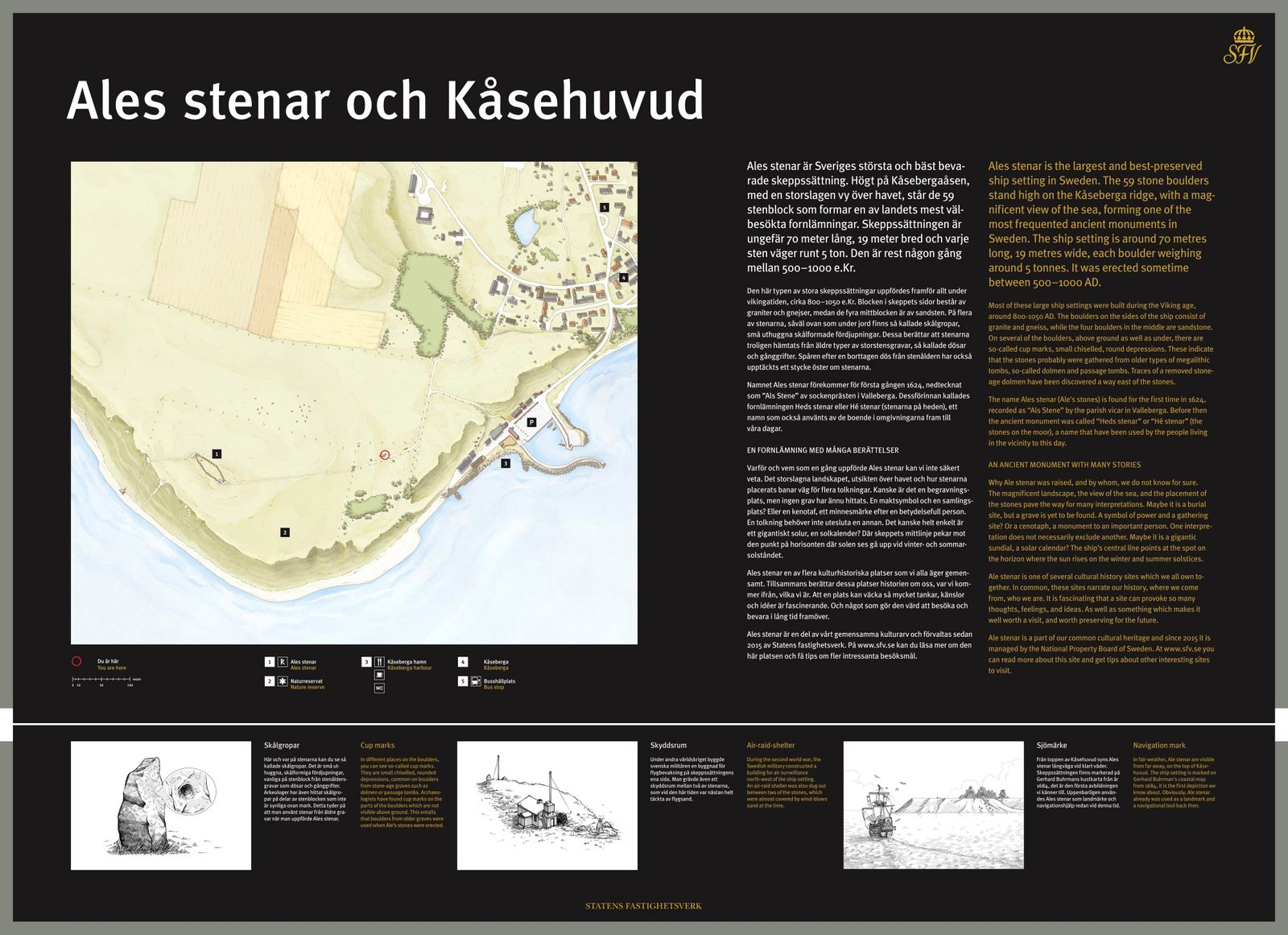 Layout by Statens Fastighetsverk.
Overview
Map and illustrations for the information panels at Ale's Stones (Ales stenar) and Kåseberga. Ale's Stones is a megalithic monument, a stone ship made of 59 large sandstone boulders, dating probably backt to the Nordic Iron Age. It is one of Sweden's most popular and visited tourist attractions.
The map depicts the monument site as well as the nearby town of Kåseberga and it harbour. The rest of the images illustrate a series of historical and geological analyses.
The signs were set up on location in the summer of 2019.
Client: Statens Fastighetsverk
Art Direction: Trolle Lindros
All illustrations © Filippo Vanzo